With over 13 years' experience manufacturing and retailing car mats, we have heard every question possible when it comes to vehicle mats!
Whether you are looking to purchase mats for the first time or if you are in the process of buying, read below to find the answers to our top 5 most frequently asked questions.
FAQs
Should you get mats for your car?
Yes! Mats protect the original carpet on your car floor. Mats are a convenient way to protect your car from dirt and wear. Custom made mats ensure the right fit for your vehicle as well as adding comfort and a touch of luxury.
What should I look for in a car mat?
When buying mats, it is important to look for a custom fit for your vehicle. The carpet quality should also be taken into consideration; choosing the right carpet quality for your lifestyle is important! We are a proud to be a member of Made in Britain, which means that we manufacture high-quality products here in the UK.
How long do car mats last?
The life span of a vehicle mat is individual to each user. It depends on many factors including mileage, type of driver and the material used, in addition to how well you look after your mats.
Check out our blog here for tips and tricks on how to clean your car mats.
Do all car mats fit all cars?
Here at Car Mats UK, we only sell custom-made mats to ensure the correct fit for your vehicle. The shape of the mat will be exclusive to your model only and will not fit universal cars.
What colour should car mats be?
Any colour you desire! We offer a personalisation service, allowing you to custom choose each part of your mat – including the colour and trim. You can even add embroidery. It's the perfect way to create a truly bespoke set of mats for your vehicle.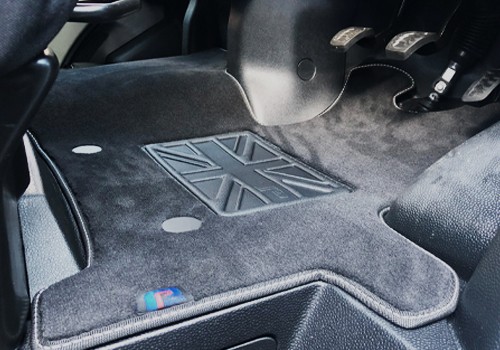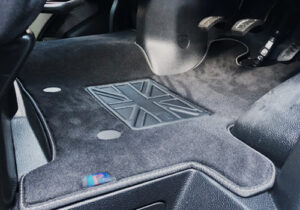 Looking for vehicle mats? Why not check out our ultimate guide here.