We now offer personalised Seat Covers!
If personalised car mats wasn't enough for you, we now offer personalised car seat covers to match! We can personalise your car or van seat covers with our embroidery service or our vinyl printing service so you can choose which method suits your needs best. In this blog post we are taking you behind the scenes!
Embroidery                                                                                                                                                           
At CarMats UK we don't just have one, but two 6 head embroidery machines which allow us to embroider up to 12 seat covers at once!
With a wide range of thread colour options, we are bound to have the perfect colour for you! Whether it's text or a logo, the possibilities are endless.
It only takes a few minutes for the embroidery machine to complete the design, which is then removed from the machine and sent to our talented machinists who then assemble the personalised car or van seat cover ready to be shipped out.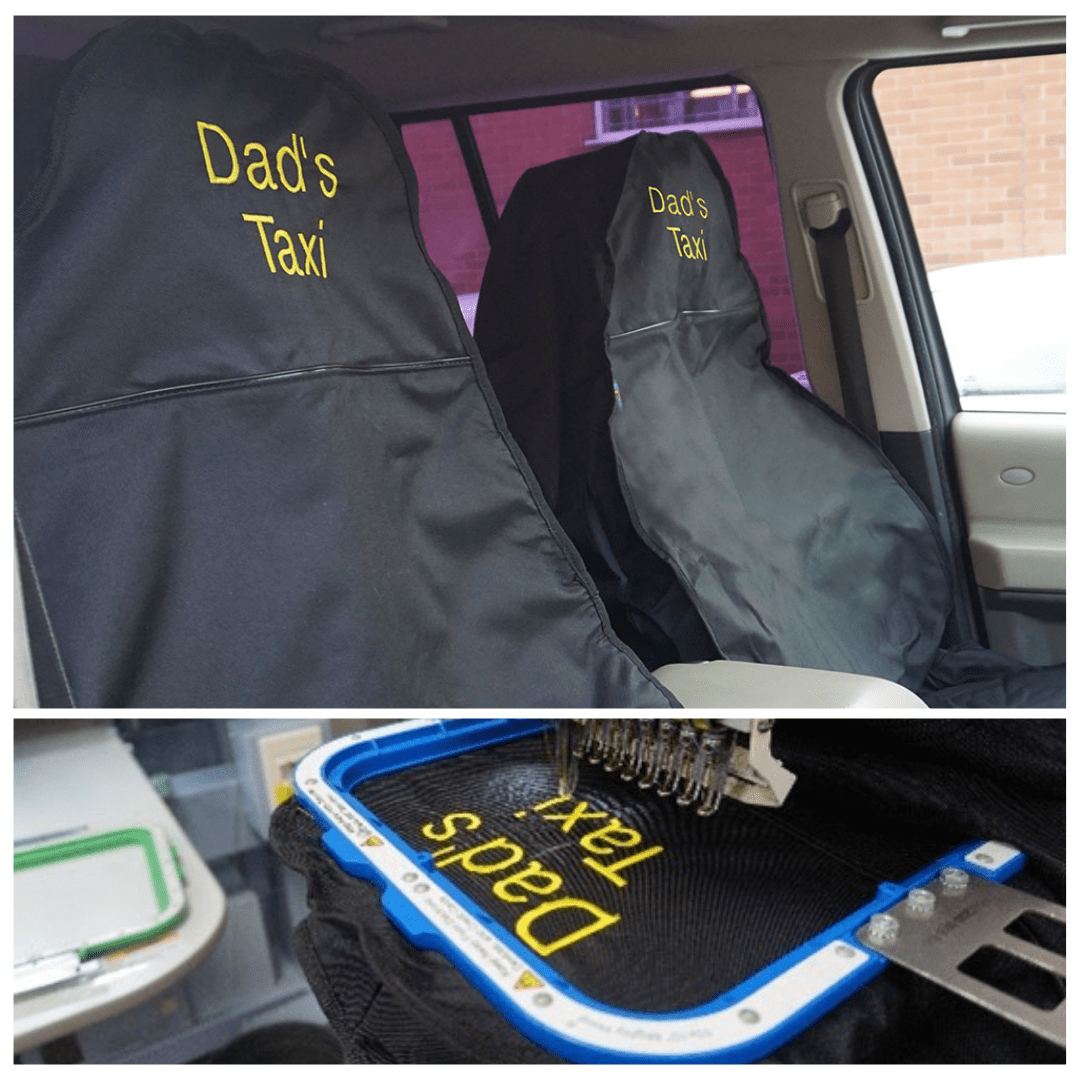 Vinyl Printer
We very recently took delivery of our new Vinyl Printing machine which has enabled us to offer this new service to customers who want to personalise their car or van seat covers, as an alternative to embroidery.
Our high performance print and cut Vinyl Printer both prints the customers desired design on our specialised plain vinyl, and then cuts out the design ready to be added to the car or van seat covers.
As the vinyl printer can print pretty much anything and with up to 1440 dpi high quality resolution, it creates an extremely high quality image or text.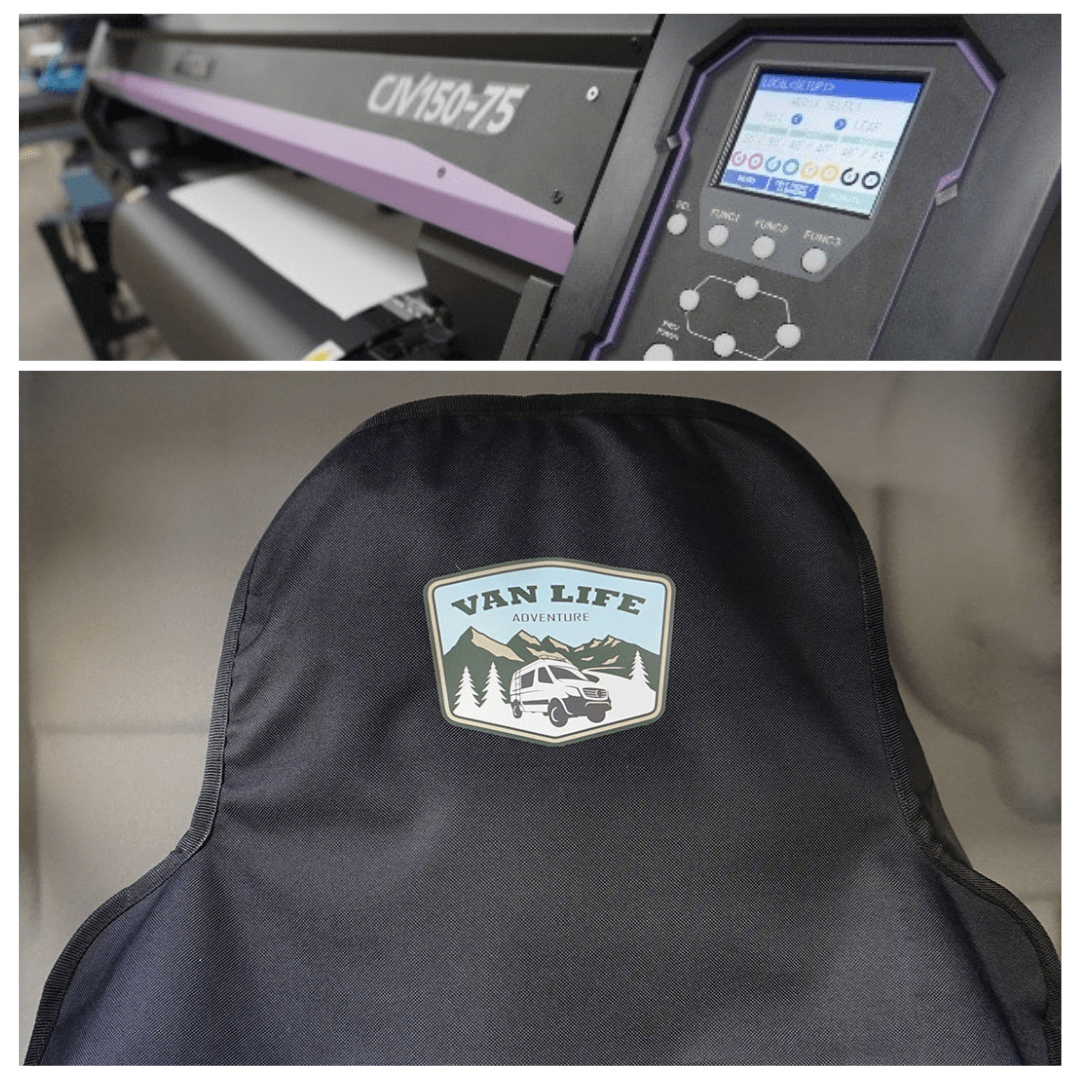 We pride ourselves on our ability to customise our car accessories to suit YOU and YOUR VEHICLE! If you have any specific design requests, then please get in touch and a member of our design team will be happy to discuss your requirements with you.
Our Expert Customer Service Team are available on 01623 645100 during business hours or drop them an email at support@carmats-uk.com
Click on the link below to find car seat covers to suit your vehicle:
https://www.carmats-uk.com/pc/car-seat-covers/
Click on the link below to find van seat covers to suit your vehicle: