With the onslaught of storms that mother nature has been sending our way these past weeks, it's hard to believe that Spring is just around the corner – but in a couple of weeks' time, the clocks will be going forward, the daffodils will be blooming, and the sun will be shining… hopefully!
With that in mind, many of us will be bringing that camper, caravan or motorhome out of storage and starting to plan some new adventures – but is your vehicle ready for the new season? Fear not, because at CarMats UK we now supply fully tailored accessories to fit your specific leisure vehicle!
Camper Window Blinds
We offer a full range of interior and exterior camper window blinds that are specifically designed and tailor made to ensure a perfect fit to your make and model.
Our internal window blinds easily attach to the inside of the windows. They include suction cups that provide complete darkness and added privacy and security to your camper, caravan or motorhome.
Made from our heavy-duty waterproof material, our external window blinds also provide complete darkness, day or night, whilst giving a stylish look to your vehicle's exterior.
You can even add a personal touch to your window blinds – we have over 20 different trim colour options for you to choose from, so you can co-ordinate your blinds with your vehicle!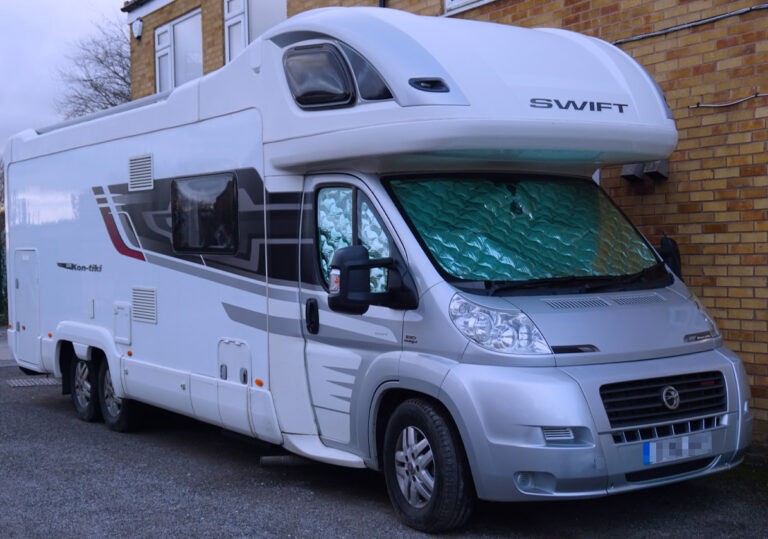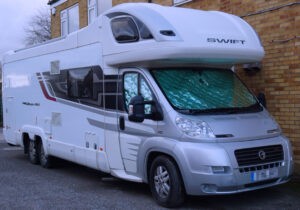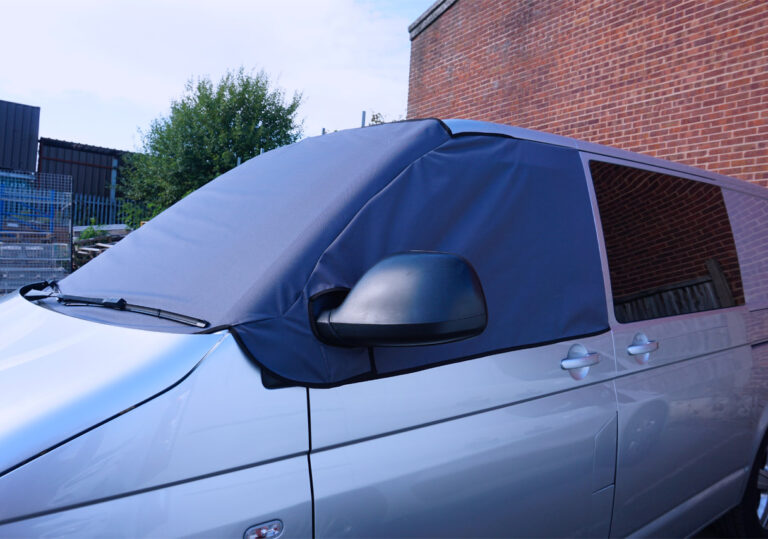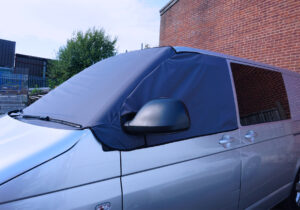 Tailored Camper Floor Mats
Our tailored camper van floor mats aren't just for your footwell; we can supply mats for your vehicle's living areas too! All of our mats are fully tailored to ensure the best possible fit, keeping your interior clean and protected. We have a number of different carpet and rubber qualities available for you to choose from, as well as an extensive range of colour and trim options – so you can really personalise your mats to suit the interior of your vehicle. Take a look at this vehicle, using a yellow trim to match the car's exterior.
Custom Camper Boot Liners
When a customer got in contact with us to produce a custom boot liner for his Ford Transit Custom Camper, we were happy to help! The Camper was a DIY conversion project, so a completely bespoke item was required. The finished product provided a tailored fit, which will ensure the camper interior stays protected from dirt, bumps and scrapes.
Pattern Service
Our team of in-house designers don't just provide us with the ability to produce custom creations, but it also means we can tailor each item to fit each specific vehicle – so those with camper conversions can still enjoy our tailor-made products. Unlike other companies, CarMats UK doesn't just supply off-the-shelf accessories – everything is made to suit your car's requirements!
You are welcome to either bring us your vehicle so that we can take custom patterns, or you can send us your own DIY patterns which we can then turn into the final product.
Pamper your Caravan!
If you want to pamper your camper this year, shop our range of accessories or get in touch with our friendly team and find out how we can help! Car Mats UK has a dedicated team based in Mansfield, Nottinghamshire, where all our products are designed and made by our experienced staff.  We hold the Made In Britain collective mark and are proud to do so. We pride ourselves on our customer service and you can see some of our happy customer's thoughts on Trust Pilot.