Free Delivery over £25
Tailored to fit your car
Satisfaction Guaranteed
Manufactured in the UK
BMW
1 Series Hatchback (2004 - 2011)


Car Matschange model year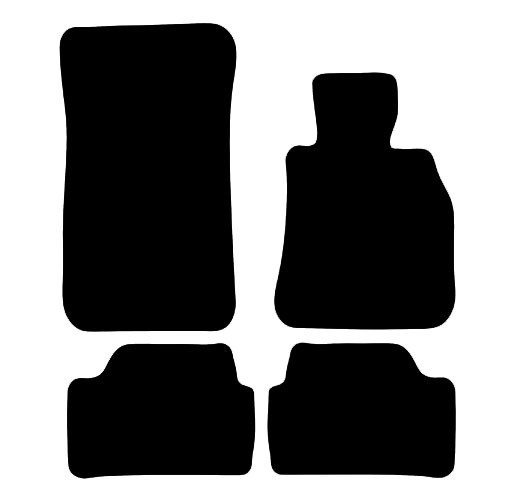 Colour Preview
Each car mat is tailored to fit your car to the manufacturers specifications. The above photo is for colour guidance only.
Our car mats fit BMW 1 Series Hatchback (04-11) models including the following:
BMW 1 Series Coupe 116i
BMW 1 Series Coupe 116d
BMW 1 Series Coupe 118d
BMW 1 Series Coupe 120d
BMW 1 Series Coupe 120i
BMW 1 Series Coupe 123d
BMW 1 Series Coupe 125i
BMW 1 Series Coupe 130i
Full set of BMW 1 Series car mats to fit models from 2004 onwards.
These mats are compatible with with original manufacturer fixings if present in the vehicle. Please check your vehicle before ordering
We offer car mats for the BMW 1 Series Hatchback (2004 - 2011) in Standard, Luxury, Exclusive, Deluxe, Prestige, Rubber and Checked.
Made from a mixture of nylon and polyurethane, this is our standard car mat. They are made from a 450grm looped weave pile that makes them very hard wearing. Complete with bound edges and double thickness carpet heelpad to protect the most worn part of the drivers mat.
Satisfaction Guarantee
We're committed to selling high-quality car mats that we hope you'll enjoy using but we also know that, for one reason or another, there may be a time when you need to exchange or return car mats you've bought from us.
To ensure your satisfaction we offer a 30 day money back guarantee, if you are not satisfied with your car mats in any way then please return your mats to receive a full refund.
BMW 1 Series Hatchback Car Mats
Fits BMW 1 Series Hatchback models registered in 2004, 2005, 2006, 2007, 2008, 2009, 2010 or 2011
Very hard wearing
Double thickness heelpad
Hand finished edging
450grm nylon and polyurethane
Anti-slip water resistant backing
Driver, Passenger & Rear Seats - £19.99
Compatible with original manufacturers fixings
RRP
FULL SET NOW

Free delivery on orders over £25.00.

Free delivery.
Customise Your Car Mats